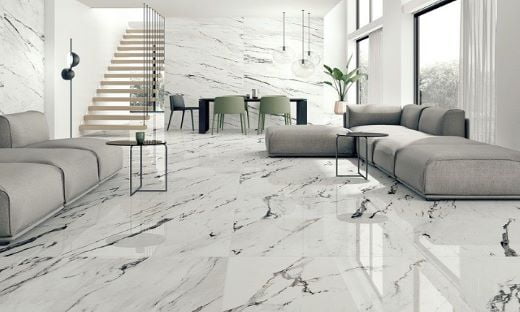 Rahul marble polishing provides expert floor polishing services in Delhi and surrounding areas. The luster and brilliance of flooring made of granite, Kota, and other materials progressive fadeades. Careful cleaning and maintenance are necessary to restore the luster streak of Kota and granite floors. No matter what kind of flooring you have, we have a team of professionals in all floor grinding, polishing, scrubbing, and cleaning services. We'll make it seem great on your flooring.
Floor cleaning and polishing are part of general facility maintenance for a residential or commercial building. It reveals the level of concern a homeowner or business owner has. No matter how pricey the installation, if the flooring is dirty, it won't ever get good reviews. The floors must be cleaned frequently since they collect a lot of dust and filth from normal household or office activity. Single disc machines and other high-tech tools are utilised to scrape shampoo onto the floors when delivering floor polishing services in India. To remove tough stains and filth, eco-friendly Taski chemicals are also used. The floor is enhanced using a mop to increase its gloss or sheen.
Why choose us? 
The highest-quality floor polishing services are what we strive to provide. A knowledgeable group of specialists delivers our services precisely and with a passion that is consistent with the highly developed methodology. We pledge to offer those services at competitive pricing while considering the particular requirements of the customers. The floor must first be prepped for leveling. Flattening or getting rid of lipase is part of this restorative process. One of its components is leveling the ground and the floor. The marble floors are leveled by taking away any ledges and roughness following this method. Even the toughest stains and scratches can be removed with its help.